I've been thrifing :)
I found the perfect print for me! Polka dots and anchors :3
The dress says it's for 36inch bust but fits me snuggly so its 3-4 inches off :/ it was only ₤2! I mistook it for a long bodice though and had a surprise when I tried it on!
I have some plans for these dress.... :)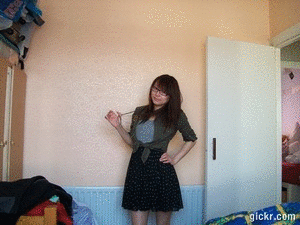 I've been playing with my miltary shirt and skirts again. I love the sheer skirt, it's so old but I love it :3 The boots are old and tatty too but I love :3
What would be your perfect print?

I am loving Angelic Pretty's French Cafe atm....